Work From Home: 6 Non-Instagrammable Productivity Tips!
Before I decided to take the most #BASIC plunge of all: create a blog for the podcast, my outlook on digital content and the influencer world was quite bitter as the whole thing does not incite me. I am TIRED of unrelatable and unqualified people portraying this idea of having the answer to everything. NO… The tacky Urban Outfitters wall grid will not make your Pinteresty dreams come to life. The plans you spent hours so tastefully manifesting on that wall will not magically happen.
I work from home, and it's hard. It isn't glamorous. It's maddening, messy and can get very depressing. The cute little notebooks and pens will not make you happy, and they sure as hell won't make you successfully complete your tasks in the timeframe you hope for. I do not have the luxury of spending 3 hours on a morning routine. But I have kind of become an expert at maximizing on the cost-effective and time-saving because let's cut the bullshit for a sec: NOBODY HAS THE TIME, THE ENERGY (or the money) for it.
Influencers have access to free products, comped holidays, and a non-regimented schedule. Most people do not. So this post is for you. The hustler who gets work done from home, cannot afford the bougie gadgets and tools, and does not have time for product-placement type tips that nobody gives a fuck about. And since miserly loves company, come join the mess with me.
There is a specific reason why I refuse to call this a routine. A routine takes at least an hour and I got not time for it. Nor do I want to be the bitch waking up at 4AM because it's considered #fitnessgoals. A ritual is a quick step to getting your day started. For me, that involves walking my dog with an almond-milk vanilla latte, and cold rolling my face to feel awake and refreshed. Getting out of bed and straight into work mode at home is hard. So I break things up, by listening to 15 minutes of a podcast episode. It gets my brain going. Since I do not have time for a full episode, I split them up and keep things interesting every morning!
Make a List with Time Slots
The 'to-do' list does not work for me. Nor do I believe it works for anyone. You cannot realistically complete a list without a specific amount of time allocated for your tasks. I have always sworn by the Passion Planner because it does just that. It encourages you to write all your goals and ideas first, then strategically scheduling them into a weekly planner. Writing down all the things you would like to do is incredibly unproductive when failing to acknowledge the time it will take to get there. I have found it to cause more stress and making me feel unaccomplished. Now if you can't stick to the timing allocated for your tasks, I cannot help you. Get it together my friend. I'll provide tips, not miracles.
Huge statement coming from me. But even I have to break my own homeless habits. Staying in your jammies will encourage lounging around and working at a slower pace. No bueno. If like me, most of your clothes are casual, at least wear nicer lounge attire. It helps.
Get Yourself Up / Out
It isn't procrastination. I swear. There is a very social aspect of working in an office alongside colleagues, taking occasional coffee runs and lunch breaks. It keeps your mind active and spirit motivated. I am not saying have a 2-hour lunch with a friend, but I will sometimes give myself 3 smaller tasks to accomplish out of the house. I take my laptop to a local coffee shop and will leave once I'm done. It's hard for me to work anywhere but in my house because of the equipment required, so I always make sure to pick things I can easily do remotely.
Otherwise, a 15-minute walk will not only get your steps in, but your blood flowing too. And obviously, since we're now a douchey millennial with an Apple Watch, that shit totally matters.
And because getting out of the house isn't always possible, a workout is! And please… Do not go to Soul Cycle… So 5 years ago and incredibly distracting. I personally stream a quick 30-minute P.volve from home twice a week. And I recommend doing it in the middle of your day to break things up. It's a nice reboot!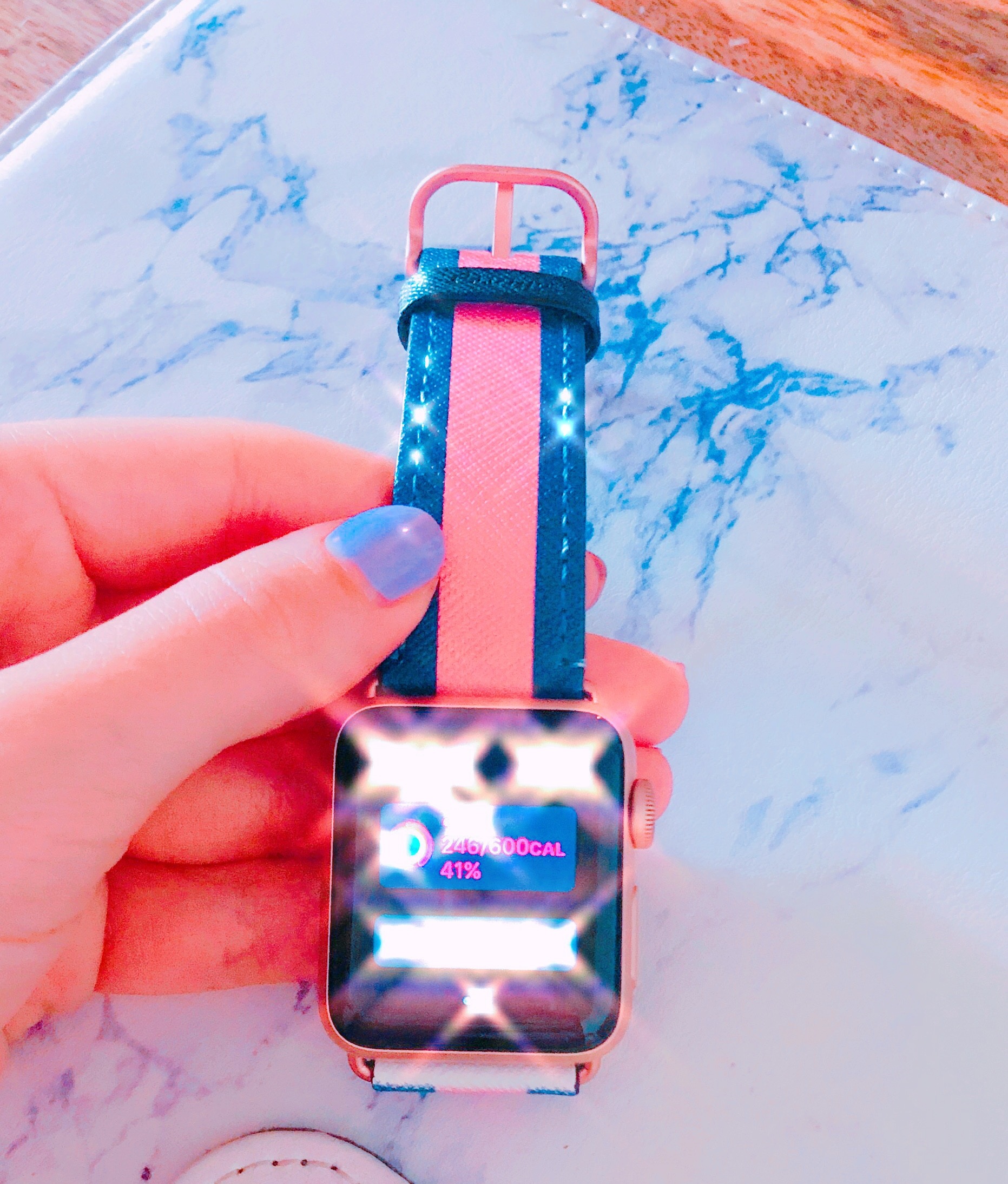 Limit Time Spent on Your Phone
I cannot believe the words I am typing. My level of hypocrisy is beyond alarming and God knows if I can still look at myself in the mirror once I hit the 'publish' button. But hear me out: there is something so unproductive about texting and making calls from your iPhone. It encourages scrolling and procrastinating. SO much easier said than done; so to salvage what is left of my reputation (and dignity) - I put together concrete examples of how I am SOMETIMES able to make it happen for myself:
Turn on Airplaine mode: this does not mean I won't be using my phone at all (I do not have a death wish, thank you). My iPhone is connected to my laptop so texting and taking calls from my computer makes me feel 'clocked-in'. No Instagram. No Postmates. No sending friends the latest meme or a screenshot from a conversation I had with a guy (yes, totally guilty of the cheeky screenshot and have 0 shame about it). Although most times, the guys aren't even cute… meh… LA for ya.
Apple Watch: Again… After paragraphs of preaching about my cost-effective and non-basic tips, I'm seriously questioning my blogging skills and overall career path at this point. Pushing extravagant products to an audience sucks. And it bugs the shit out of me. Because your laptop can totally do the trick. But I would be lying if I said the Apple Watch hadn't drastically changed things for me. I am on top of my e-mails and texts, as I am able to respond with voice control = the most effortless way. Keeping track of my steps and fitness also gives me a good idea of the best times to get up, breathe, stand up or take a break. The watch is my companion. Don't ruin it for me.
Work in a Somewhat Organized Environment
I am INCAPABLE of productivity in a messy workspace / home. But I'm the asshole who makes my friends take their shoes off when they come over. So naturally, you think I am psycho. But wanna know what I'm thinking?
That you're still reading…
You won't believe the time you will save not having to look through a pile of crap to find the pen, the headphones, the hand sanitizer - I don't care, you name it… I read so many articles about the importance of a separate workspace within your home. I don't buy it. Aren't we all (for the most part) millennials here? We work on planes, trains, in our kitchens, coffee shops and sometimes, even when we're out having fun. I WORK ON MY BLOODY APPLE WATCH FFS! Just clean your house. Quit making yet, another excuse to go buy yourself a Pinteresty desk. It won't help.
CONCLUSION: I hate myself.
I have spent hours of my day trying to tell people how to get their shit together, when really, they should probably be telling me. I do not know of a magic potion that will boost your productivity. I have not yet, heard of a pen that will write for you, or a desk that will organize itself. Or a computer that can manage your schedule for you. One thing I do know: there's a reason why the tips I spent hours sharing with you are so simple. Because they fucking work.