Jenny March's Lifestyle Tips, Favourites & New Music!
You're going to want to hear about Jenny March; her fashion, and most importantly, her music. Because her new song 'Normal In Love' is probably going to be your 'go-to' car Jam, and will speak to SO many of you (AKA me). Plus I know a badass bitch with potential when I see one… Jenny had some insightful stuff to share with us so I wanted to give her the opportunity to share her story and of course, all her recs!
Tell me a little bit about yourself for those not familiar with you, your work and your career yet?
I've always been a little tom girl and I'm also an only child (if we're throwing out random facts.) My mom and I moved to LA when I was 15, while my dad stayed in Ohio and worked. We went back and forth until I turned 18 and then I went to college to live on my own.

I've been doing music for so long, which people might not think, since I released my first song last January. When I was 17, I was in a sick ass girl group and we had some fire songs, but because of some legal issues, I didn't want to sign to the manager that was working with us… So I left and the group kinda just fell off. Ever since then, I've been working on my own music, which has changed a lot over the years. I was changing and growing personally, so the music did too. I think I've really found my style now. Everything I'm writing is me, it all sounds like me, and I'm just ready to grind it out. Hopefully people like it and get more of a sense of who I am!
Share a cheeky tip your swear by…
Mario Badescu's rose spray from Urban Outfitters. I spray it on my face and a little on my hair every morning, randomly during the day, and at night before bed. It just smells so good and makes me feel all fresh and clean. I also use Clarins Hand and Nail Lotion (especially in LA's nasty weather right now). It makes me feel so smooth.
How daring are you willing to get when it comes to fashion?
I have loved fashion (thanks to my mom) ever since I was a little girl. I love to get a little crazy with my outfits and I dress differently every day. It depends on how I'm feeling when I wake up or where I'm going. I may not get as crazy as 2010 Lady Gaga, but I'm open to pretty much anything from urban/street wear to Chanel to whatever.
Is it mostly for Instagram or are you what you portray in your everyday life?
Instagram is definitely a tedious thing that I don't like sometimes, but I'm trying to get better at it. I don't have a theme for my insta, but I'm trying to incorporate more photos/videos that show everyone who I am and what I'm doing, besides the cute outfit posts, ya know? And sometimes I literally just forget to take a photo or video.. don't kill me. 😬
Your favourite thing about social media? Besides the obvious!
Being able to stalk my friends and see what everyone's doing!
Something that frustrates you about social media and the way it affects the music industry?
The changes in Instagram's algorithm that happens constantly is frustrating because it will mess with your feed and I won't see any of my friends and it messes with your likes. Another thing that is frustrating is how the amount of followers you have can make or break your chance of getting signed to a label or just being successful in general. I understand why labels want to sign people who have lots of followers. They can technically make more money off of them faster, but the fact that they will rarely help build an artist that is just as talented, or more, with fewer followers is frustrating. I don't think being amazing at social media makes you a great artist.

What are some of your cheeky guilty pleasures? (A reality/TV show)?
Lately I've been really getting into cooking shows like Hell's Kitchen and The Final Table. I am a total Netflix and Hulu binger though, so I'm always looking for new shows. I've been watching the new Netflix show "YOU" and seeing Gossip Girl's Dan Humphrey as a murderer in it is wild. Not sure how I feel about it.
An influencer that inspires you?
What type of influencer? Haha I really dig @vidakush for accessories/jewellery and what not. I love Bebe Rexha. Her persona. Everything. She just seems like a really sweet and humble person and she's a kick ass songwriter (for herself and others.)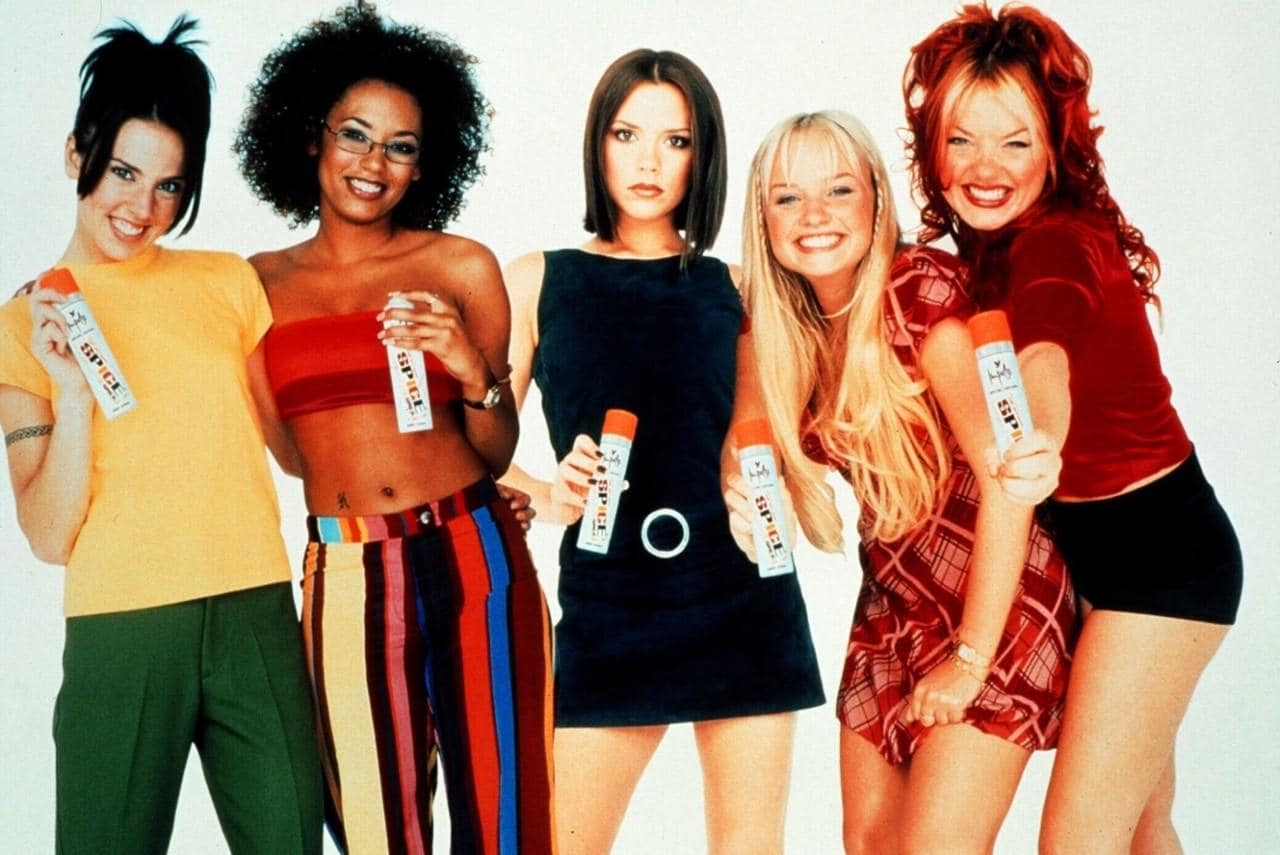 The soundtrack to your life?
Wannabe by Spice Girls. I'm all of them.
What is something you are trying to change in the pop music industry with your music? A goal you're trying to achieve as a solo artist?
I just want to be as real to myself as possible with my music and that means writing about things that I've experienced as well as things that I care about. I think there is a lack of female pop artists that really talk about how girlfriends treat each other, the good and bad. I want to show more of that in my music. There are a lot of goals I want to achieve as a solo artist, but one for this year would be to tour outside of LA, maybe opening up for someone? We shall see ;)
What is the message you would like people to take away from Normal in Love?
I think we all fantasise about a perfect relationship and ultimately… no relationship will ever be that. Every relationship takes trust, openness, and compromises, so if you've tried making a relationship work for a long period of time and you're still not happy.. you have to move on just for your own well-being. We all do crazy things for love and it's easy to lose yourself (I did for a minute,) but we are strong, and even if the situation seems tough, we can get through it.
Would you say the song relates to the dating world today?
I do. The song is about a very real relationship that I was in last year. Similar to your previous question, I think we care so much about people sometimes that we put others feelings before our own. I had to learn that the hard way but at the end of the day, it's your life and you need to do what's best for you, even if that means hurting someone you love. This song is about wanting that 'normal' / 'perfect' relationship and realising that none will ever be that. And even more so, if it's unhealthy and you aren't happy in the relationship, you have to just move on (easier said than done.)
What is something you wish was different in the way people are connecting & building relationships nowadays?
I wish we had more face to face interactions and conversations nowadays. We spend so much time communicating with people online and texting each other. Things that are said get misconstrued easily but also I think we're forgetting how to communicate with people in person. I don't know, for me, I feel like it has made me sometimes feel more anxious to get out and do that, and it shouldn't be a scary thing.
Listen To 'NORMAL IN LOVE' below!
Oh and also… Have you heard her brand new 'Hurts Like Hell' cover?