This Shower Head Will Change Your Life
I very well aware that my overall persona may not necessarily scream 'GLAM.' The pseudo 'off-duty model look wearing jammies she slept in' is first and foremost, outdated, but also, totally unflattering when you're not ACTUALLY a model… But trust me when I say, there will never be a more groomed specimen walking the streets of LA than I. So you better believe I don't mess around with the products I use on my skin, all the way from skincare, to the water coming out of my shower.
Despite the obvious partnerships taking place on my platforms, I ABSOLUTELY REFUSE to work with a brand that is promoting bullshit. VITACLEAN isn't one of them. I love it, use it, and recommend it to everyone who occasionally enjoys a shower… or two.
The Vitaclean shower head is going to change your life, and turn your showers into a high-end spa experience! Your daily showers should be a treat, and not some boring step of your daily routine. The benefits are smoother hair, softer skin, as well as added aromatherapy! The head itself is equipped with a Vitamin C cartridge and extra filters to make sure that no matter where you are, you are getting the most out of the water your body is exposed to.
AND… I GOT A DISCOUNT CODE FOR YOU GUYS: DIANA15
Now, This is Why You Need It:
I promise… It's super easy. The term 'shower head' may sound technical and that it might require help, but it is actually as simple as unscrewing the one you currently have and replacing it with a new one. The brand has created 2 different types of heads: wall mount and hand held, so you can just pick the one that will fit!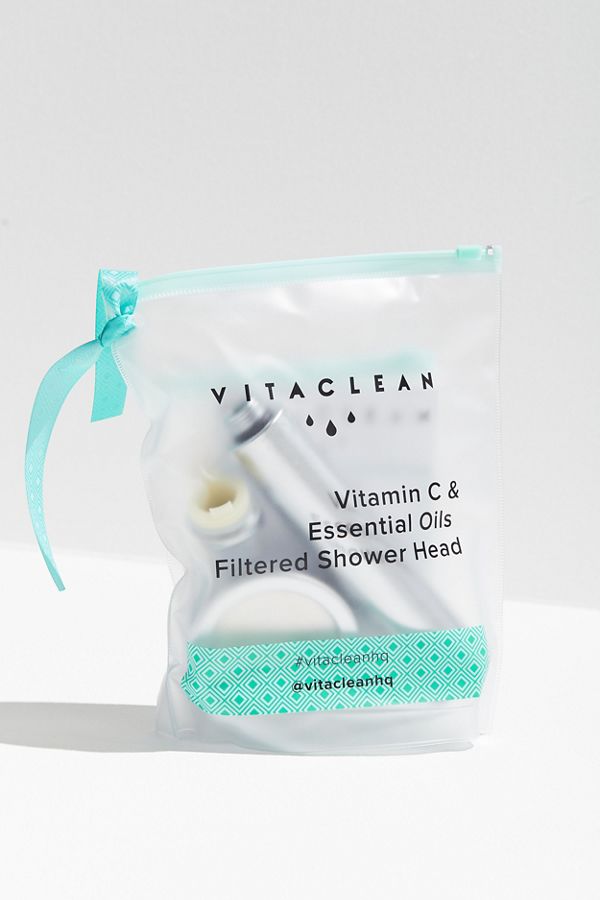 It Comes with a Selection of Vitamin C& Essential Oil Filters
Each Vitaclean filter has a scent reflecting the different moods your are wanting to get our of your showers - from citrus, to rose, coconut-vanilla, lavender and lemon-mango. Whether you are feeling a morning 'pick me up' or a moment of peace at the end of a long day, you will 100% find the right fit for you, or you could switch them up!
Vitaclean will generate 3-6 times higher water pressure than a BASIC shower head, but will also allow water conservation up to 25%. Because honestly, nothing is more irritable than WEAK ASS water pressure. It also removes 98% of residual chlorine from your shower water.
If this is all getting too technical for you: you're getting strong water pressure, little to no chlorine, and are being sustainable too!
Vitaclean HQ is proud to be a partner with Drop4Drop. They will donate £1 per sale of each item sold to provide communities with access to clean water!
If you're not already sold, watch my full review below… You'll get it ;)